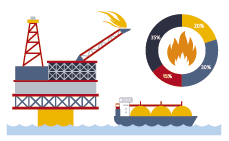 GROUP OF DETERMINED AND INNOVATIVE PROFESSIONAL ZAMANCARTEL BHD INVOLVING ITSELF IN OIL AND GAS DEVELOPMENT AND NEW BUSINESS VENTURES.
From such humble beginnings ZAMANCARTEL has rapidly evolved into a dynamic organization committed to excellence in all business activities.
We always aim to provide superb quality services at a competitive price. Therefore, we take pride in our work and operate under a stringent quality assurance system which will ensure that our project or services meet industry standards and client expectation and completed always within the stipulated time.